Leading Biomass Manufacturers: Solutions for Power Plant Equipment, Maintenance,
&

Consulting
Biomass energy is a rapidly growing sector in the renewable energy industry, providing a sustainable and environmentally friendly alternative to traditional fossil fuels. As the demand for biomass energy continues to increase, the need for reliable and experienced biomass manufacturers becomes crucial in providing the necessary equipment, maintenance, and power plant solutions.
At Uttamenergy, our interdisciplinary engineering team possesses extensive knowledge of biomass power plants and steam boilers. We have successfully manufactured over 300MWe capacity power plants on an EPC model worldwide, from project design to commissioning. Our in-house expertise is equipped to handle time constraints while also meeting the demands of global clients.
Our Biomass Manufacturing, Maintenance, Equipment, and Consulting services includes:
We have experience with recognized turbine manufacturers like Siemens, Shin Nippon, Skoda, and Triveni. In addition, we provide biomass maintenance, consulting, and equipment solutions, including water treatment, electrical design, and power evacuation switchyard.
Our mastery in DCS and PLC/SCADA control systems, along with our Remote Performance Monitoring System solutions, ensures efficient and optimized performance of the entire power plant. Trust Uttamenergy for all your biomass needs and join us in creating a sustainable future.
Uttamenergy – The Leading Biomass Manufacturers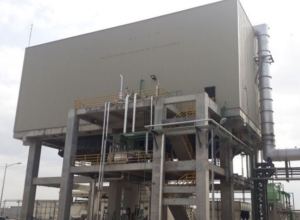 Uttamenergy is a leading biomass manufacturer that provides sustainable energy solutions using innovative and efficient biomass power plant equipment.
With extensive experience in biomass maintenance, equipment manufacturing, and consulting, Uttamenergy has installed and commissioned over 300MWe capacity power plants on an EPC model worldwide.
The interdisciplinary engineering team at Uttamenergy has in-house expertise in complete electrical design, water treatment, and control systems. The company's commitment to excellence and client satisfaction has made it one of the top biomass manufacturers in the industry.
Biomass Power Plant Equipment Solution: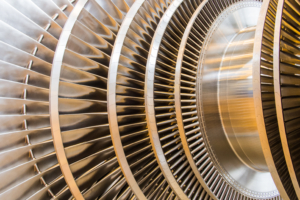 At Uttamenergy, we offer a range of power plant equipment solutions to cater to the diverse needs of our customers. Our expertise lies in providing sustainable energy solutions using biomass-based steam boilers, fluidized bed boilers, power stations with steam turbine ratings ranging from 1.5MWe to 31.5MWe, and more.
Our biomass manufacturers have extensive knowledge of the equipment, operations, and controls associated with power plants and biomass-based steam boilers. Our steam boilers are powered by various biomass materials such as palm waste, Napier grass, and vinasse/slop, providing a renewable source of energy.
Our biomass equipment is designed to be energy-efficient, reliable, and low-maintenance. We use advanced technology to develop water treatment procedures, electrical designs, and switchyards to ensure maximum performance and minimal downtime. We also offer customized solutions to meet the specific needs of our clients, ensuring their satisfaction.
Whether you are looking to establish a new power plant or upgrade your existing one, Uttamenergy has the expertise, experience, and equipment to provide sustainable energy solutions that meet your requirements.
Biomass Power Plant Maintenance Solution: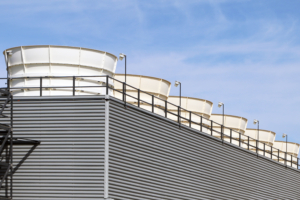 Uttamenergy understands the importance of regular maintenance for the smooth operation of power plant equipment. Regular maintenance increases the equipment's lifespan and ensures that it performs at its best, leading to higher efficiency and decreased downtime.
To meet these needs, Uttamenergy offers comprehensive maintenance solutions to its clients. Our experienced and skilled team of technicians provides maintenance services for all types of biomass power plant equipment, including boilers, turbines, generators, and other associated equipment. We use the latest techniques and technologies to identify potential issues before they become major problems, thereby reducing the risk of costly breakdowns and repairs.
The benefits of availing our maintenance services include increased equipment reliability and uptime, improved performance and efficiency, reduced downtime and maintenance costs, and enhanced safety and compliance. Our team works closely with clients to understand their specific needs and requirements, and we can customize our maintenance solutions accordingly. With Uttamenergy's reliable and efficient maintenance services, clients can be assured of uninterrupted power plant operation and increased profitability.
Biomass Power Plant Consulting Solution: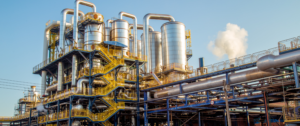 Uttamenergy offers a range of consulting services to businesses in the biomass industry. Our team of experts has extensive knowledge and experience in designing, constructing, and maintaining biomass power plants, and we use this expertise to provide valuable insights and advice to our clients.
Our consulting services include feasibility studies, site assessments, project design, and technical support. We interact closely with our clients to comprehend their unique needs and create solutions that are suited to their specifications.
By availing our consulting services, businesses in the biomass industry can benefit from our expertise and experience, improve their efficiency and profitability, and stay ahead of the competition. We have successfully completed numerous projects for clients across the globe, and our record of accomplishment speaks for itself.
So, whether you are looking to build a new biomass power plant, optimize an existing one, or simply need advice on a specific aspect of your operations, Uttamenergy is here to help. Contact us today to learn more about our consulting services and how we can help your business succeed.
Air-cooled condenser with A-frame type construction and structure
Tube bundles options are available with either KL or extruded fins.
The best water-saving substitute for water-cooled condensers.

Depending on the construction technique, cooling towers can be made of FRP or RCC.
Induced draught configuration with cross slow or counter flow alternatives.
Water chemistry and CAPEX/OPEX evaluation is used to select the best water treatment procedure.
Experience operating with DM and RO plants

In-house proficiency in complete electrical design and SLD
HT & LT MCC panels, as well as Intelligent MCC expertise
E Plan cable routing software
Power evacuation switch-yard
In-house skills are being leveraged to develop a control philosophy for the entire power plant.
Mastery in DCS and PLC/SCADA control systems
Alternative Remote Performance Monitoring System (RPMS) solutions