Trusted Turnkey Sugar
&

Ethanol Plant Manufacturers
Uttamenergy is a trusted turnkey manufacturer for sugar and ethanol plants in India. Working with a reliable manufacturer is crucial for the success of these complex facilities. Uttamenergy leverages the extensive knowledge and expertise of the Uttam Group of Companies to provide comprehensive and sustainable solutions for sugar and ethanol facilities.
The group has a strong record of accomplishment of completing turnkey projects and has successfully established over 400 sugar facilities with capacities ranging from 750 TCD to 25000 TCD. With a commitment to R&D and investment in horticulture research, Uttamenergy ensures efficient and sustainable operations for their clients. Choosing Uttamenergy as a sugar and ethanol plant manufacturer ensures high-quality equipment, optimized processes, and excellent customer service.
The Uttam Group of Companies is a multi-faceted, multi-location conglomerate with global ventures. It was founded in 1969 and now offers a diverse variety of products and services to industries such as sugar, electricity, engineering, chemicals, petrochemicals, cement, and infrastructure.
Turnkey Sugar and ethanol plant Manufacturer in India:
Providing comprehensive and sustainable solutions to the sugar and ethanol industry, Uttamenergy has established itself as a estimable brand in the sector by placing a significant emphasis on quality, invention, and client happiness.
The company has an expansive array of knowledge and experience in designing, assembling, and putting into operation turnkey sugar and ethanol shops of colorful capacities, from small- scale operations to large, artificial shops. Utilizing innovative sugar plant machinery and equipment, Uttamenergy has completed more than 400 turnkey sugar facilities with capacities ranging from 750 TCD to 25000 TCD.
In addition to sugar and ethanol factory manufacturing, Uttamenergy also provides services similar as design operation, engineering, procurement, and construction (EPC), as well as commissioning and after- deals support. The platoon of seasoned professionals at the association is devoted to completing systems on schedule and under budget while maintaining the loftiest norms of quality and safety.
Our commitment to quality and client satisfaction is reflected in its rigorous quality control processes and its focus on nonstop enhancement. Our products and services are especially drafted to meet the unique requirements and conditions of each client, icing that we admit a customized result that meets their specific requirements.
With its extensive experience, expertise, and commitment to quality, Uttamenergy is a trusted turnkey sugar and ethanol plant manufacturer in India, and a top-notch choice for businesses looking to implement sustainable and cost-effective solutions in the sugar and ethanol industry.
Our Sugar Plant Manufacturing Services:

 Uttamenergy provides a comprehensive range of sugar plant manufacturing services, including design, engineering, procurement, and construction. Our team of experts has expansive experience and knowledge sugar plant machinery, turnkey sugar plant manufacturers, sugar manufacturing plant, sugar factory equipment, and sugar factory machinery and equipment.
The company's approach is concentrated on furnishing customized results acclimatized to meet each customer's unique conditions and specifications. We work to a close degree with Our customers throughout the entire process, from original design and planning to the final construction and commissioning stages, to assure that the final product meets or exceeds prospects.
Uttamenergy's commitment to quality and creation is reflected in the use of advanced technology and equipment to achieve the best possible results. Our sugar manufacturing services are backed by a team of good and educated professionals who are committed to handing exceptional service and support to our customers. With its skills and client satisfaction, Uttamenergy is the perfect choice for companies that want to build or upgrade sugar factories.
Uttamenergy's Ethanol Plant Manufacturing Services: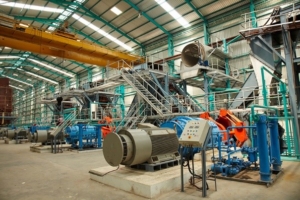 Uttamenergy offers comprehensive ethanol plant manufacturing services, including design, engineering, procurement, and construction. The company has extensive experience in the ethanol industry, having established many ethanol facilities worldwide.
Uttamenergy specializes in producing 2nd generation ethanol plants that usenon-food raw materials similar as agrarian, timber, and artificial waste. These plants are designed to be more sustainable and environmentally friendly because they reduce the environmental impact of traditional ethanol production methodologies.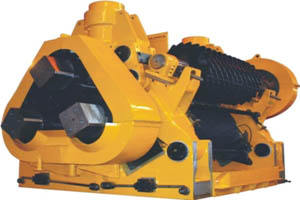 The company's ethanol plant production services concentrate on furnishing results tailored to each client's individual requirements. Uttamenergy works with customers to understand their requirements and develop results that are both productive and cost effective.
Also, the company's commitment to sustainability is reflected in its use of Eco-friendly results in ethanol factory manufacturing. Uttamenergy's designs incorporate innovative technologies that minimize waste and maximize energy productiveness, performing in lower operating costs and reduced environmental impact.
Uttamenergy's ethanol plant manufacturing services provide customized, sustainable, and eco-friendly solutions for clients in the ethanol industry. The company's expertise in 2nd generation ethanol plants and commitment to sustainability make it a trusted partner for clients looking to establish or upgrade their ethanol facilities.
Why Choose Uttamenergy as Your Turnkey Sugar and Ethanol Plant Manufacturer
Uttamenergy is the ideal turnkey sugar and ethanol plant manufacturer for companies seeking high-quality products and services. Here are some reasons why you should choose us:
1. Cost-effective results:
We offer cost-effective results by utilizing our experience and proficiency in designing and engineering sugar and ethanol plants, which results in effective and productive operations.
2. Time saving:
Our turnkey solutions save time by providing comprehensive services from design to construction, ensuring project completion on time.
3. Expertise:
We have extensive experience in designing and engineering sugar and ethanol plants, our team of experts are over-to-date with the latest technologies and trends in the industry.
4. Quality control measures:
We adhere to strict quality control measures, which ensure that our products and services meet or exceed industry ethics. We use only the best quality raw materials and equipment, and our processes are subject to rigorous testing and quality assurance procedures.
5. Commitment to customer satisfaction:
Our focus on customer satisfaction is reflected in our commitment to deliver customized results to meet each client's unique requirements. We work with our clients to understand their demands and preferences, which enables us to deliver acclimatized results that exceed expectations.
By choosing Uttamenergy as your turnkey sugar and ethanol plant manufacturer, you can be assured of high- quality products and services that are effectual, affordable, and sustainable.
choosing a trusted turnkey sugar and ethanol plant manufacturer like Uttamenergy offers numerous benefits. With their expertise in design, engineering, procurement, and construction, clients can save time and money while entering high- quality products and services acclimatized to their unique requirements. Uttamenergy's commitment to sustainable development and environmentally friendly results also sets them apart in the industry.
However, contact Uttamenergy today, if you need sugar or ethanol plant manufacturing services. Their platoon of experts is ready to help you with your project, whether it be a small- scale ethanol plant or a turnkey sugar plant. With their focus on quality and client satisfaction, you can trust Uttamenergy to deliver a successful and sustainable result.
Uttam Group's profound skill and experience is derived from its four sugar mills nestled along the Ganges. These facilities, together with sugar refineries, co-generation power plants, and distilleries, are integrated. Three of the four units use the 'Defecomelt' technology to create refined sulfur-less sugar. One of the facilities at Bharkatpur has a distillery with a capacity of 150 kiloliters per day and produces 45 million liters of ethanol per year. It incorporates an incinerator boiler to achieve Zero Liquid Discharge (ZLD) of distillery effluents.
Extensive R&D, supported by strong technical alliances with worldwide leaders, ensures that the Group remains up to date on the most recent breakthroughs in important technology. By efficiently tweaking them to interact with local conditions, it is thus possible to create customer-eccentric engineering solutions.
Uttam Group's devotion to accelerating productivity has also resulted in significant investments in horticulture research and development. This collaborative effort with farmers culminated in more efficient use of bio-fertilizers and bio-pesticides, as well as reduced water usage through the use of suitable irrigation solutions.
The Group's in-house knowledge also aids in the selection of the optimum sugarcane cultivar based on soil conditions. Key resources are also highly qualified, experienced, and inventive employees who contribute significantly to the Group's rapid growth.
Some premium products from the sugar mills: